Baby 'Big' Steps
Pēpi modern reusable nappies help you reduce waste. Because we've been there, and we know you've got plenty of waste to deal with already. And pēpi can help you take baby steps to a cleaner world – by keeping thousands of disposables out of our environment.
Testimonials
Pepi Collection have been very helpful in assisting new parents in their cloth nappy journey. Feedback from the parents is that they're the most absorbent and easy to use nappy for mums, dads, grandparents and child careers!

NCT
Beautifully packaged with a detailed & informative leaflet. You can feel the quality of the material. The double gusset inside is perfect for preventing leaks.

The 2 bamboo boosters are slimmer than most...are so well made & keep their shape after a wash. We used the 2 for night time and got no leaks.

The company reply quickly...excellent customer service. I love the inside, boosters & fit. The price is very fair. I highly recommend!

never_stashified
I changed the nappy after 4.5 hours. It was heavy with lots of wees, but the inside still felt dry as it's lined with lovely suede.

This nappy is excellent at containing poops, due to the double gusset, it's basically bombproof. Extremely happy with this beautiful nappy & would highly recommend this gorgeously designed & reliable nappy.

clothbum_mummy
🐻 It's still a lovely slim fit even with both inserts in.

When I took the nappy off & removed the inserts, to my surprise they were only wet half way up & had tonnes of absorbency left in them. They had been on the bum for 4 hours 45 minutes. To say I'm impressed is an understatement...Love love love the print - very unique and it looks like it should be so much more expensive 😍

nappies.for.dais
I feel like this nappy is ideal for beginners. Not just beginners - I do feel like the wider cloth community would get on with it due to how simple and absorbent it is. It's really simple to use, is at a great price point, works really well and I love that it comes with more detailed instructions that help to build a foundation of knowledge about using cloth.

Lauren
We got on great - 3 1/2 hours no sign of even starting to leak then he sat down straight in the paddling pool...I didn't get to see how long it would go but that's good enough for me to be convinced. It's beautiful and so soft. I love them they are so soft and beautiful 😊 xx

Lorna
It's really easy to fit and suits our little man well - obviously I adore the colour. We're on the medium rise snaps - so there's a lot of room to grow! We could have gotten away with the smallest rise snaps as the elastic is nice and gentle. It was a slimmer fit with both inserts than baba and boo is.

As for the performance, it held up for hours & hours & didn't leak at all!

mamafluffbum
The beautiful 'Darling Buds' print' is a pale grey/off white with the pretty blue flowers...its so delicate.

This pocket nappy comes with 2 bamboo mix inserts. It has a suede inner which is lovely and soft. A double gusset which is always my preference for containment.

This is a really well made nappy in a gorgeous print.

Wastefreemumma
😍 Pretty reusable nappies make changing bums that much more fun!

🐻 Tested out this baby bear pocket nappy by @pepi.collection yesterday and I am super impressed!!

5 hours and no leaks 🙊 could have gone for longer but someone did a 💩 😂 ! Very well made and very absorbent, even after just 1 pre-wash

Hannah & baby Caleb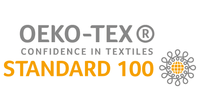 STANDARD 100 by OEKO-TEX® is one of the world's best-known labels for textiles tested for harmful substances. It stands for customer confidence and high product safety.